The procedure of preserving fresh foods with the use of High Pressure Processing (HPP) against heat is the cold pressed juice by definition, often up to 87,000 PSI.
Pascalization is another name for HPP. The approach preserves high-pressure food products. This procedure is used for the removal of unwanted bacteria (dying at 60,000 PSI), the maintenance of greater rates of vitamins, minerals and enzymes and preservation of a fresher flavor of the bacterium.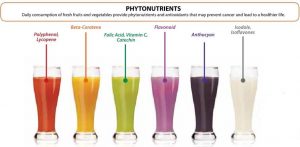 Health Benefits of Cold Pressed Juices
Cold pressing kills bacteria on a structural level while preserving the flavor and quality that heat and chemical pasteurization damage.
There is no need to be concerned about bacteria, and your juice retains its freshness, taste, and quality.
The juice extraction method maintains more vitamins, minerals, enzymes, and flavor than any other approach (except eating fresh). It's a simple approach to incorporate more fruits and veggies into your diet.
Cold pressed juices have an unrivaled flavor. You can make a huge amount and store it properly, and it will still taste delicious two weeks later.
You get more juice out of your fruits and vegetables. Because a centrifugal juicer extracts less juice per ounce, adopting a masticating type can save you money on produce.
This juice has a smooth texture. Cold-pressed juices retain more pulp and fiber, resulting in a richer juice. That is how some people prefer it.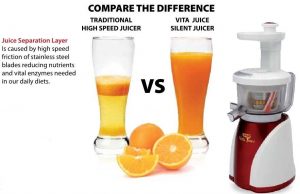 1.) GET THE NUTRIENTS YOU NEED
Because there is no use of heat or oxygen in the cold-pressing process, nutrients are not lost as they would be during pasteurization. Commercial juicing can cause vitamin and enzyme loss or destruction, whereas cold pressing extracts as much liquid and nutrients as possible from the crop. In fact, adopting this approach yields more juice than any other form of juicing process.
2.) INCREASE YOUR OVERALL HEALTH
Cold-pressed juice is high in nutrients that help fight pollutants and improve overall health. Carrots, for example, are high in potassium and fiber, as well as polyphenols and Vitamin C, making them potent antioxidants that stimulate the brain and help prevent cardiovascular disease. Cold-pressed juice is also an excellent method to introduce new foods into your diet while also making it much easier to meet your daily fruit and vegetable requirements.
3.) BOOST YOUR IMMUNE SYSTEM
Cold-pressed juice contains nutrients that support your body's healthy bacteria, which help to decrease pathogenic germs. Juice is also high in antioxidants, vitamin A (carrots, watermelon, and spinach), and vitamin C (oranges, broccoli, and lemons), all of which are beneficial to your immune system.
4.) ENERGIZE
Cold-pressed juice is quickly absorbed by your body because it lacks the fibrous pulp found in entire fruits and vegetables. Its users frequently report an almost instantaneous energy boost in as little as 20 minutes. Chelsie, in fact, begins each day with a dose of cold-pressed juice, generally Get Activated. You can't help but feel energized when your body has an abundance of the nutrients it requires and your pH is perfectly regulated. Juices alkalinize your body, correcting the acidity levels caused by processed foods. This strengthens your bones and helps your body resist sickness.